Work on council construction projects resume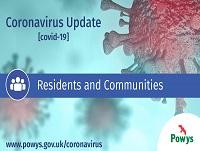 19 May 2020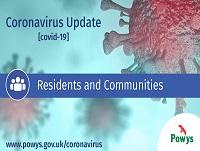 Some Powys County Council construction sites which temporarily closed to comply with Welsh Government preventative measures will see work resuming shortly.
Across the county, work on some the of the council's construction projects will begin again with extra safety standards being introduced to protect the workers, communities, and general public.
Working together to meet the governmental guidelines on social distancing and safe ways of working, the council and its contractors hope to see work resume on the majority of projects shortly.
This includes work on highways, housing developments, recycling bulking facilities and schools.
Cllr Rosemarie Harris, Powys County Council Leader; said: "As we all learn to adapt to a new way of life, we must work together to find ways of new, safe ways of working.
"It is great to see a resemblance of normal return as work restarts on some of our projects, but the health and safety of our colleagues and the wider communities remains paramount at all times.
"The decision to return to sites and resume work has not been taken lightly. All staff have been given appropriate training and equipment, and additional protocols and measures will be followed to allow them to work safely, whilst minimising the spread of the virus."