Warning about purchasing puppies during lockdown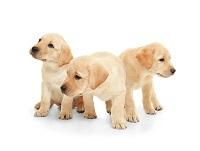 19 May 2020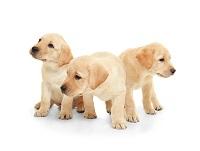 Residents in Powys are being urged to think twice before buying a puppy during the current Covid-19 lockdown period if the seller is charging substantially higher prices.
The warning has been issued by Powys County Council's Trading Standards Service, who advise that the prices of puppies has risen to extortionate levels due to demand for pups during the current lockdown period.
Cllr James Evans, Cabinet Member for Trading Standards, said:
"We have received concerns from reputable breeders and consumers that the Covid-19 lockdown restrictions have brought about inflated prices for dogs and that consumers, who are seeking a certain breed of dog, maybe going unreputable sellers and being charged extortionate prices.
"Dog ownership is a huge responsibility. Individuals must make sure that they are able to care for them and provide them with a happy and safe home - not just for the lockdown period but the rest of the dog's life.
"We also want to remind people to do their research before purchasing a puppy and only buy from a reputable dog breeder and don't pay extortionate prices."
Lewis Clark, RSPCA public affairs adviser, said: "The RSPCA always urges members of the public to consider adopting rather than buying a pet. This would give the numerous rescue animals in our care, and with other rescue organisations, a second chance of forever home happiness.
"Just last week, the Animal Welfare Network for Wales published new guidance which will allow RSPCA centres to safely rehome animals again amid the coronavirus crisis - and there are scores of dogs looking for their perfect match.
"For those looking to buy a puppy, the Puppy Contract is also a great tool which encourages those buying and breeding puppies to do so responsibly.
"It is so important people do their research and are aware of unscrupulous traders looking to make murky profits without considering the welfare needs of animals. The Puppy Contract can help mitigate those concerns.
"Anyone buying or adopting an animal must also consider whether this is the right decision for them long-term. During the current lockdown, this may be an ideal time to settle in a new pet, with plenty more time to give them love and attention. However, new owners will need to consider whether their lifestyle once some normality returns would be compatible with the responsibility of pet ownership."
Current advice on dog breeding and sales during Covid-19 can be found at:
For further advice contact:
RSPCA on 0300 1234999
Dogs Trust 020 7837 0006
Kennel Club on 0129 631 8540
Powys County Council Trading Standards Service on 01597 826031
The Competition Markets Authority has set up a taskforce to deal with any competition issues during the Covid-19pandemic and any consumer can report concerns directly to www.coronavirus-business-complaint.service.gov.uk/