Urgent need for more home care workers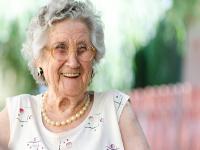 May 20, 2020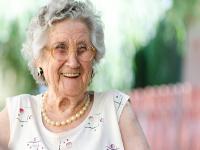 Powys County Council is urgently recruiting 30 more home care workers to help residents remain independent in their own homes and communities.
The posts - domiciliary care assistants - are available across Powys and will be fixed term for six months. The council requires extra staff as a number of the workforce are currently shielding or socially isolating with some 4.7% of the whole council workforce currently unavailable.
Cllr. Myfanwy Alexander is Cabinet Member with responsibility for Adult Social Care. She commented: "During this difficult time, many people have had a chance to reflect and maybe to look for a new direction. And, of course, the value of care workers is clearer than ever before.
"Why not consider working for Powys in this vital sector? We're able to help you with training and find a job that fits your skills. Over these difficult weeks, we've all pulled together to deliver so if you want to be in a job which makes a real difference to people's lives, why not contact us now and see where a career in care can take you here in Powys?, " added Cllr. Alexander.
More information about the jobs can be found at https://recruitment.powys.gov.uk/
Michael Gray is Head of Adult Services, and he explained:
"We urgently need extra people in Adult Services to provide care and support to adults in their own homes. The jobs are being offered as 25 hour a week positions for the next 6 months.
"The job would involve helping adults to do the things that matter to them to help them live independently. You might also be helping people stay connected with friends and family through the lockdown period. Don't worry if you haven't had experience of working in social care previously, we'd still like to hear from you. What's more important to us is that you've got an interest in working with people, are flexible with regards to shift patterns and able to commit to the role for at least 6 months.
"This role is a real chance to make a difference to our residents in Powys and we look forward to hearing from you."
The closing date for applications is Wednesday 10th June 2020.