Test, Trace, Protect partnership launches in Powys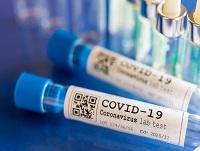 20 May 2020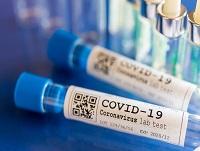 Strong partnership working between Powys Teaching Health Board and Powys County Council means that the county is well-place to deliver the Welsh Government's new Test Trace Protect strategy.
The Test Trace Protect sets out the strategy for Wales for testing the public, tracing the spread of Coronavirus, helping to the country to relax lockdown restrictions. The strategy is due to be launched in Powys next week. It will work by:
Identifying those who have symptoms consistent with COVID-19, enabling them to be tested while isolating from wider family, friends and their community.
Tracing those individuals who have been in close contact with the symptomatic person, requiring them to take precautions and self-isolate (for 14 days).
Providing advice and guidance, particularly where the symptomatic individual or their contacts are vulnerable or at greater risk.
Ensuring that if the individual tests negative and the symptoms are not due to coronavirus, individuals and their contacts can get back to their normal routines as soon as possible.
Professor Vivienne Harpwood, Chair of Powys Teaching Health Board, said:"As the restrictions are eased, each and every one of us will need to take steps to continue to protect ourselves, our families, and our communities to limit the spread of the disease. So, working in partnership with Powys County Council, as well as with Public Health Wales and the UK Armed Forces, we are putting in place a comprehensive Test, Trace, Protect programme here in Powys.
"A key element of this has been the new testing units delivered by UK Armed Forces personnel. These units have helped us reach hundreds of key workers and care home residents & staff. This was made possible through joint planning by the NHS and Armed Forces, delivered by the UK Armed Forces, and made possible through the work of Powys County Council including the identification of suitable sites across the county.
"Alongside this, we have also been working with Welsh Government, on the launch of the new home testing kits for the general public announced on Monday."
Cllr Rosemarie Harris, Leader of Powys County Council, said: "The next phase of Test Trace Protect will see the launch of contact tracing in the county. We are putting integrated teams in place that bring together clinical expertise from the Health Board and Environmental Health officer from the council. Training is currently under way ready for the first contact tracing team to launched by next week.
"Our joint team will talk to people who have tested positive, find out about their community contacts, and follow this up so that even more people can be tested and we can prevent the spread of Coronavirus in Powys. All of us share an important responsibility to protect others and to provide information so that contacts can be advised of the steps they need to take."
More information about the Welsh Government's Test, Trace Protect strategy is available from: https://gov.wales/test-trace-protect-html