Stay home plea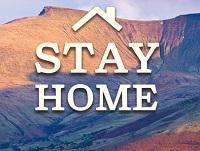 22 May 2020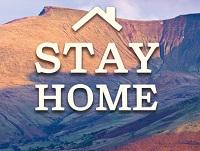 Potential visitors to Powys have been reminded that COVID-19 restrictions in Wales are different to England and to stay at home.
National restrictions in Wales have been extended by the Welsh Government a decision backed by Powys County Council.
First Minister, Mark Drakeford has confirmed that existing restrictions with only some changes including opening of garden centres and local exercising remain in place until later this month.
Leader of Powys County Council, Councillor Rosemarie Harris said; "We fully back the call for visitors to stay away until national restrictions have been relaxed. The country has seen a slow-down in infection rates and the number of deaths, but we are not out of the woods yet and must remain vigilant.
"Any increase in the infection transfer rate triggered by ignoring social distancing and movement restrictions could have a devastating impact on the spread of Coronavirus. A slight increase in the infection rate could see hundreds of lives lost across the county and I urge visitors to stay away, Powys will still be here when it is safe to visit.
"We have written to holiday home-owners in the county reminding them of their responsibilities and urging them to stay away for now. We know it is tempting to come to Powys but, now is not the time, we don't want to risk a second infection wave, the consequences for our residents and economy are too horrible to contemplate.
"Powys will still be here when the pandemic is a thing of the past and then we will be delighted to welcome visitors back but until then please stay home."