Performance report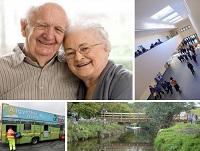 2 June 2020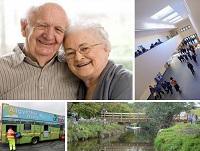 Severe weather and the Coronavirus outbreak have weakened Powys County Council's latest performance results against its Vision 2025 Corporate Improvement Plan, the cabinet will be told next week.
The council collects a wide range of service information to gauge performance against national and strategic targets which are reported to the council's cabinet.
Three of the four sets of data - performance of the top 20 measures against the Vision 2025; Corporate Improvement Plan; Public Accountability Measures - will show weaker performance during the fourth quarter compared to the same period last year. The final performance data set against the council's Strategic Equality Plan showed an improving position.
Cabinet Member for Corporate Governance and Engagement, Councillor Graham Breeze said: "The latest figures reveal a complex picture with some areas improving overall performance while others are slipping back and need to improve.
"The quarter has been very challenging with a series of severe storms hitting the county early in the year forcing the council to prioritise resources. The impact of Coronavirus although late in the quarter has hit performance. The council invoked its business continuity plan which meant that work was focussed on business-critical matter with non-critical activities stepped down.
"Some areas-maintained performance, the council increased the amount of material reused, recycled or composted with 65.6% processed compared to 62.1% last year. There was continued improvement in the time taken to clear fly-tipped incidents, 4.2 days compared to 7.2 days for the same period last year.
"Crucially there has also been an improvement in the time taken to return residents aged 75 and over to their home or social care after hospital treatment. The number experiencing a delay fell from 2.17 per 1,000 last year to 1.36 per 1,000 this year.
"Progress has been made against our Corporate objectives. We have approved a strategy for transforming education, with a potential £350m investment over a decade and our plans to deliver 250 affordable homes by 2023 are on track.
"Work has started on a 32-unit development in Brecon, contracts have been awarded for seven Passivehaus units in Sarn and 27 flats in Newtown. We also hope to award a contract for a development on the former Smithfield site in Llanidloes later this month.
"We have made progress on our North Powys Well-being programme, although it is on hold at present, and we have agreed a Regional Economic Strategy for the Mid Wales Growth Deal."
Storm Dennis and Covid-19 figures
Income and Awards Team contacted flooded residential properties and assisted with Welsh Government Discretionary Assistance Fund (DAF) claims, resulting in 140 qualifying households receiving DAF funding
69 applications for support from the Green Man Trust were processed by the Emergency Planning Team
More than 25 road, bridge and infrastructure works identified for repairs following the storm
13 emergency childcare hubs established to provide childcare to support critical emergency workers, NHS staff, social care workers as well as vulnerable children
Over 409,000 interactions from 130 posts across the council's Facebook and Twitter accounts in March to inform residents of the latest updates