Home to school transport policy reviewed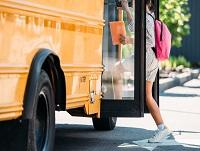 2 June 2020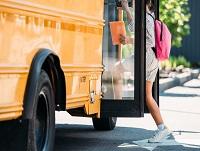 A review of Powys County Council's home to school transport policy has been carried out following the approval of the council's Strategy for Transforming Education in Powys 2020-2030 in April, it has been confirmed.
Following the review, a revised policy has been drafted and will be considered by the council's Learning and Skills Scrutiny Committee and Cabinet in the coming days.
Cllr Aled Davies, Deputy Leader and Cabinet Member for Schools' Transport, said: "We are embarking on an exciting transformation journey to deliver a better education and provide better learner outcomes for our children.
"Creating the correct environment where our children can excel is at the heart of our educational reform.
"As we embark on this journey, we need to ensure that our home to school transport policy keep pace with these changes so that it supports our key objectives. We are likely to review the policy on a regular basis to ensure that it is fit-for-purpose.
"We will consult with key stakeholders and members of the public on our revised policy and Cabinet will consider the consultation findings at the end of the summer before a final decision is made."