'Teams' work is paying off for council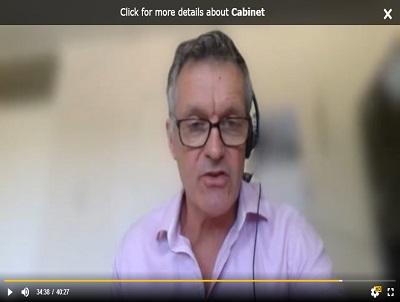 4 June 2020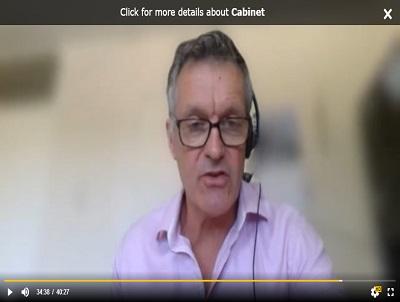 Key decision makers and the public have been able to keep up to date with what is happening at Powys County Council thanks to the introduction of online meetings.
The council has been using Microsoft Teams video chats and Microsoft Teams live events to connect its councillors and officers, and to allow those outside the council to see and hear what is going on.
To date it has held three online Cabinet meetings (5, 12 and 19 May), eight panel and committee meetings, a Full Council briefing and two briefing meetings with the county's MPs and MSs (Members of the Senedd).
The council plans to hold more meeting as Microsoft Teams live events, over the coming weeks, which can be accessed via the meetings page on its website.
Portfolio Holder for Corporate Governance and Engagement, Cllr Graham Breeze said: "Holding the meetings as a Microsoft Teams live event allows the public to watch it like they would a webcast. They can watch but they can't interact with those taking part.
"Holding online meetings has been working really well and at its peak we had around 69 of our 73 councillors online for our Full Council briefing held at the beginning of May.
"We plan to extend the use of this technology over the coming weeks, as we aim to keep our elected members and the public up to date with what is going on."
The council is also working with Microsoft and partners in Welsh Government and other local authorities so that simultaneous translation can be provided in meetings. This is to enable councillors and officers to contribute in their language of choice. And to ensure everyone can follow the discussion fully. The council has put temporary arrangements in place to enable this until Microsoft can provide a permanent solution within Teams.
Microsoft Teams live events are an extension of the Teams app that allows events to be staged and streamed to large online audiences.