Flood fund still open for businesses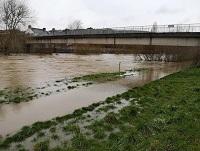 8th June 2020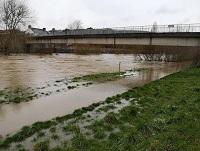 Powys businesses who experienced damage and disruption caused by storms earlier this year can still access financial support.
The Welsh Government launched a £2.5million Flood Relief Fund in March, which remains available to businesses who were badly affected by storms Ciara, Dennis or Jorge.
These businesses can each apply for a grant of £2,500 to help them in their recovery.
Eligible businesses must be an SME based in Wales who experienced damage to their property, equipment or stock.
If a business was not directly affected but suffered a loss of trade and restricted access to premises due to the severe weather, they can also access the funds.
Cllr James Evans, Cabinet Member for Economy, Housing and Regulatory Service, said: "I know this isn't at the forefront of people's minds with Coronavirus presenting its own challenges, but I want to remind people about this support.
"It is crucial that businesses know what grant support is available to them, especially at a time when many are hard-pressed and struggling financially.
"A £2,500 grant is a welcome lifeline to many right now and I urge businesses to check if they qualify and claim what they are entitled to.
"Applications will need proof of the business address, photographs of flood damage and costs of any goods that need replacing.
"The events of this year have caused major disruption, but I want to reassure everyone that the council is committed to supporting people and will do all it can to help rebuild our economy."
The Flood Relief Fund is open until 20 August 2020. More information on how to apply is here - https://businesswales.gov.wales/flood-relief-fund