Public sector agencies pay tribute to work of care homes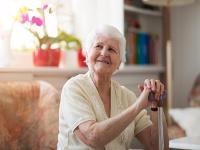 June 11, 2020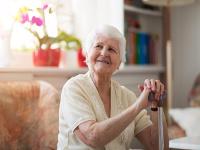 Powys County Council and Powys Teaching Health Board have paid tribute to the work of care homes during the Covid19 pandemic.
The care home sector in the county has sadly seen a number of deaths from the coronavirus but the two organisations have thanked the staff and management for their work to protect their residents.
Cllr. Myfanwy Alexander, Cabinet Member with responsibility for Adult Social Care commented:
"Staff in our care homes here in Powys have been our front line and I would like to take this opportunity to add my thanks to those of families and communities for the outstanding commitment shown in this difficult time.
"The co-operation between the care home sector, the health board and the council has been game-changing and we look forward to taking the lessons learnt in this crisis forward to strengthen links between us in the future," added Cllr. Alexander.
Alison Davies, executive director of nursing and midwifery for Powys Teaching Health Board said: "The personal cost to everyone affected by the Covid19 pandemic is immense. Residents in care homes and other supported environments are some of our most vulnerable people in Powys. Care home staff, Powys County Council, and the health board have focused together on supporting the giving of safe compassionate care, and we will continue to strengthen this joint approach into the future.
"The Covid19 pandemic is likely to have a direct influence on all our lives for the foreseeable future, the more than we can work together on our shared vision as a community, to protect our most vulnerable, the better. Our approach to test track and protect is one of the strongest ways in which we can protect our community and together, we can use this key development to increase safety and reduce transmission."
The council and health board have been working to support care homes through:
Working with Public Health Wales as the lead health protection body with responsibilities for providing specialist advice to care homes, local authorities and health boards -
Supplying them with PPE. Each week every care home is contacted by council staff to find out what PPE they need and then supplying them with this. This is also provided to home care agencies;
Providing medical overview and assurance on care arrangements including:

transfers from hospital and
reviewing all patients in every care home where Covid-19 had been found, to make sure that all their medical needs are met;

Strengthening our approach to standardised nursing and quality review in care homes, focusing on:

quality,
safety,
infection prevention and control,
safeguarding,
the experience,
skillset,
training,
competency, and
wellbeing of care home staff.

The council holding a weekly conference call with providers - including the home care sector - to provide them with the latest information as well as answer any queries;
Writing to every provider - again including the home care sector - to update them on latest developments on a weekly basis;
Working collaboratively to oversee and manage the care home market in Powys through multi-disciplinary team meetings and twice weekly oversight;
Redeploying council staff (including staff from closed day centres) to work in care homes;
Providing environmental health support with PPE use and infection control;
Providing financial support - from council funds and with assistance from Welsh Government - to care homes;
Offering mental health support to care home staff.
Alison Bulman is the council's Corporate Director with responsibility for social care and she added: "Our hearts go out to the family and friends of each and every person who has lost their life to Covid-19 - including our own Sharon Scanlon. This has been a tragic period in the history of the county."
"However, it should not be forgotten that there have been tremendous efforts by people working in this sector to protect the people in their care. We will never be able to thank them enough for the work that they have done," said Ms Bulman.