Powys County Council backs Pride month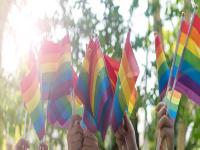 June 22, 2020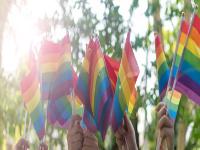 Members of the LGBTQ+ community across Powys have been joined by Powys County Council in supporting this month's Pride Month campaign.
Cllr Aled Davies, Cabinet member with responsibilities for Equalities with Powys County Council, said "I believe Pride Month is important to our county. Here at Powys County Council we support all of our residents and strongly believe that all of our communities are valuable members of the Powys family.
"Powys residents should feel safe to express themselves and their true identity and not feel judged for doing so, and I feel Pride Month plays a huge part in supporting this."
Throughout the month of June, members of the LGBTQ+ community from across the world celebrate their pride in many different ways. Unfortunately, this year due to COVID-19 the celebrations are different, but Powys County Council has given its full support towards this campaign. Powys County Council has worked to combat discrimination - of any kind - in the workplace, making sure these efforts are embedded in its policies, especially its recruitment and personnel policies.