Estyn success for three schools welcomed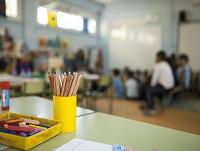 25 June 2020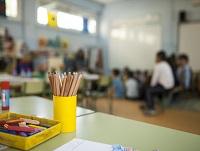 Three Powys primary schools that have gone through a transformation process have all received a positive Estyn inspection, the county council has said.
Powys County Council has welcomed the news that Hay-on-Wye Primary School, Ysgol Gymraeg y Trallwng (Welshpool) and Ysgol Y Mynydd Du (Talgarth) were judged as 'good' across all five of Estyn's key inspection areas.
The five inspection areas are:
Standards
Wellbeing and attitudes to learning
Teaching and learning experiences
Care, support and guidance
Leadership and management
It was the first time that the three schools were inspected by Estyn since they opened.
As part of a £23m investment into education facilities in the Gwernyfed area saw Ysgol Y Mynydd Du, an amalgamation of Bronllys and Talgarth primary schools, open in September 2017. Pupils and staff from Hay-on-Wye Primary School moved into a new school build in February 2018.
Ysgol Gymraeg y Trallwng opened in September 2017 as part of education transformation plans in Welshpool, which saw four of the town's school close and two re-open. The council is currently progressing with a new school build for Ysgol Gymraeg y Trallwng at the former Ysgol Maesydre site in the town.
Cllr Phyl Davies, Cabinet Member for Education and Property, said:
"I'd like to congratulate the staff, governors and pupils at all three schools for achieving positive Estyn inspection reports and thank them for their hard work.
"It is excellent news that all three schools, which have been open less than three years, have been judged as 'good' in the five key Estyn inspection areas. We are very proud of all three schools.
"This is a great example of how transforming education in Powys can benefit our learners.
"Learning and skills is a cornerstone of our Vision 2025 and we want to give our learners the best possible start they deserve. We need to work to ensure that this is the case across the county."