Town Centre Parking Changes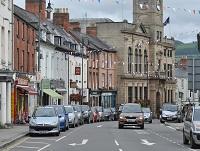 30 June 2020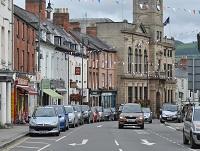 Powys County Council and Town Councils have been working together to implement appropriate safe social distancing measures as local high streets and shopping areas in the county re-open.
Cabinet Member for Highways, Councillor Heulwen Hulme said:
"A flexible approach is vital, with the need to take account of the different situations and demands in each of our towns. As the lockdown restrictions are relaxed, with visitors to our town centres increasing and many businesses having to operate differently.
"It is inevitable that a certain amount of on-street parking will have to be sacrificed for a time to safely accommodate shoppers, and importantly to allow businesses to operate safely within the current government guidelines.
"We want to help our towns through these difficult times and will therefore accommodate at least half of any parking displaced from shopping areas within our off street-car parks, with the first hour free. This concession will be reviewed as we move through the recovery stage.
"Many of our High Streets were in a state of decline prior to this pandemic, so simply opening back up and yearning for a return to exactly what we had before, without looking at other options which could bring improvement to local businesses and help our High Streets thrive, would be unforgivable.
"Many of our residents have taken up and increased their walking and cycling activity during the lockdown period, and we want to build on this, continuing to support their wellbeing and working towards a cleaner, greener environment for our towns, reducing the need for so many short car journeys into and around our towns.
"Although the short-term temporary safety measures are very important, and the associated issues and impacts need to be properly managed, our focus should turn to grasping this opportunity to make improvements that support an improved street scene, a café type culture, and giving our town centres every chance to thrive in the future."