Council slams abuse of staff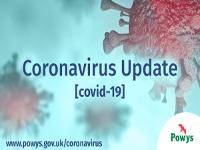 July 1, 2020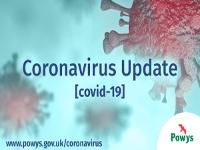 Our staff should not have to put up with abuse when going about their work, especially when that work is being carried out for public health reasons.
That's the message from the council's Cabinet Member for Highways, Cllr. Heulwen Hulme after staff in Presteigne were subjected to abuse when installing the temporary pavement widening barriers and cones.
"I was saddened and disappointed to hear that individuals in Presteigne subjected our staff to this treatment. This has been reported to the police," said Cllr. Hulme.
She explained: "We are currently working with town councils, County Councillors and local business groups on a series of measures on our high streets in Powys to enable safe social distancing whilst members of the public are queuing outside shops. This is particularly important as non-essential shops begin to reopen and the numbers of people visiting our 'High Streets' increase."
She explained that the Covid 19 - Regulations (Wales) put public health at the centre of any reopening and a business has a legal responsibility to not only provide safe social distancing inside the store but also whilst queueing outside.
"Powys is able to support a range of options to help businesses in complying with these regulations. This could be widening of footways and/or road closures to enable people to both queue safely and pass by safely without having to step into the carriageway (which is particularly problematic for those with mobility issues or impaired vision).
"However, many of our towns - such as Presteigne - have narrow streets and footways which mean that in order to widen pavements outside shops to allow adequate space some parking bays and/or road closures will need to used to provide additional footway width.
She added that the council understands the importance that many businesses place on free parking outside their shops and the council's Cabinet has agreed to provide 1 hour free car parking for 50% of the displaced bays in the nearest town car park - in the towns where there is a reduction in on-street parking. No disabled bays will be removed although some may be relocated and access will be maintained in all cases for deliveries.
"We appreciate it may be difficult for some of our residents to park a little further away but in balancing the need to reopen the shops with safety, the health of our residents must take priority."
"I would ask that the community come together once again and continue the fight against the virus and think of people less fortunate than themselves. The virus is still extremely infectious and has not gone away. All the progress that has been made is a direct result of the measures already undertaken and we cannot run the risk of a second wave or local spike that may have devastating effects on the local health and economy of Powys."
She added that it is important that we continue to be vigilant and maintain the social distancing measures as regulated by Welsh Government.