Council invited to virtual meeting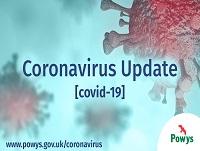 1 July 2020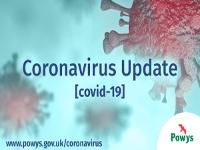 Town and community councils across Powys have been invited to virtual meeting with the county council to discuss actions needed to recover from the Coronavirus pandemic.
The Leader of Powys County Council, Councillor Rosemarie Harris has invited all town and community council chairman and clerks to a meeting next month to discuss what role the organisations could play in recovery plans.
"COVID-19 has had a devastating impact on the county over the past three months and will require co-ordinated work to manage recovery," she said.
"Like the county council, many town and community councils have seen their income badly hit by the pandemic, while the cost of responding to the disease have added a new burden. There is no doubt it will take considerable time to recover from COVID-19.
"We believe a county-wide response to the pandemic is essential and I am inviting town and community councils to a virtual meeting on July 15 to start that process."
The meeting will be online on Microsoft Teams on July 15 at 6pm.