Registration Service praised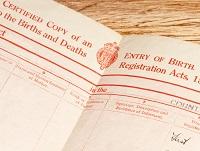 8 July 2020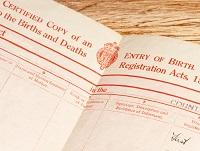 The performance of Powys County Council's Registration Service has been highly praised by its national governing body in its annual review and for its work responding to COVID-19.
The Powys service was praised by the General Register Office's Compliance and Performance Unit for exceeding all performance targets during 2019/20. It was also praised for its response to the pressures of the Coronavirus outbreak.
In the review the performance unit praised the council service saying;
"It is extremely gratifying to note your excellent performance during 2019/20. You have exceeded all key performance targets in respect of appointment availability at 100% and the timeliness of registrations:
births 100%,
still birth 100%
Medical Certificate Cause of Death (MCCD) 91%.
"We recognise the continued use of daily performance monitoring and associated data analysis; proactive diary management and seasonality planning whilst fully engaging with community stakeholders. This has improved levels of customer access and has positively impacted on MCCD timeliness by 4% resulting in the service now exceeding the key performance targets."
Cabinet Member for Corporate Governance and Engagement, Councillor Graham Breeze said: "I am delighted with the service's tremendous work during an unprecedented time. To achieve 100 per cent targets during any period would be cause for celebration but to do that during a pandemic is outstanding.
"The service, along with the rest of the council, will face even more pressures as we move into the recovery phase of the pandemic, but I am confident they will respond to the challenge with professionalism. I congratulate them for their work."