Visitors asked to be careful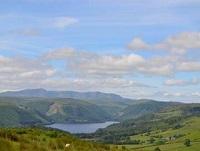 8 July 2020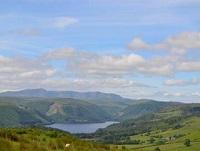 Visitors to Powys have been urged to be responsible when they visit the county after travel lock down restrictions were eased by the Welsh Government.
On Friday First Minister Mark Drakeford announced that the requirement to stay local would be removed from today (July 6) as part of easing of Coronavirus restriction changes.
"We are delighted to welcome visitors back to Powys even if initially that is just for the day following the easing of restrictions. However, Coronavirus is still with us and we ask everyone to maintain social distancing, follow the country code and respect others," said Councillor Aled Davies, Deputy Leader and Cabinet Member for Countryside.
"Although the county is slowing getting back to normal, we are not there yet, and we have to do everything we can to avoid the spread of Coronavirus. Social distancing and hygiene are just as important now as they were in March.
"We are asking those who intend visiting next weekend and in the coming weeks to plan ahead, check to see if the car park you intend using is open, many toilets are closed and not all businesses have re-opened.
"Visitors should always follow the country code and remember that residents here may be vulnerable or shielding someone who is. Be considerate to others and remember if the area you are visiting feels too crowded, then it probably is too crowded.
"Follow government guidance, we have to do all we can to prevent a further outbreak. Powys is a wonderful county and if we work together, we can all enjoy it the more," he added.