Order and Collect service from Y Lanfa/The Wharf, Welshpool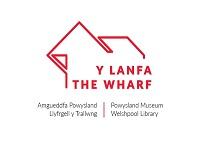 9 July 2020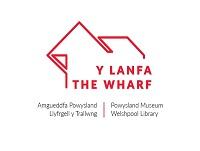 There's good news for readers in the Welshpool area, as Powys County Council's Order and Collect library books scheme extends to Y Lanfa/The Wharf from Friday, 17 July.
Y Lanfa/The Wharf is the name of the newly co-located Powysland Museum and Welshpool Library, which was nearing completion when lockdown was announced on 23 March.
The Order and Collect service will give residents the opportunity to order and pick up a fresh selection of library books from the door of their local museum and library; and return their previous loans at the same time.
The Order and Collect scheme is the first phase of recovering library services in Powys; residents can request a selection of books through the Powys website https://en.powys.gov.uk/orderandcollectbooks or by calling 01597 827460. Staff will choose a range of books to meet readers' interests, and these are collected from the library door by appointment, to maintain social distancing.
Orders for collection at Y Lanfa/The Wharf are already being taken and the first pick-up slots will be on Friday, 17 July.
Books will be quarantined after they are packed, to ensure that there is no contamination during the coronavirus pandemic. Returned books are also quarantined before they are unpacked and re-shelved.
There are no timescales yet for using computers, visiting the museum galleries or browsing the bookshelves; these activities will require stringent arrangements to ensure that hygiene measures are in place and social distancing can be maintained, as the safety of visitors and staff remains paramount at this time.
Cllr Rachel Powell, Portfolio Holder for Young People, Culture and Leisure, said: "We are delighted to extend the Order and Collect library book scheme to Y Lanfa. Welshpool library has a tradition of very keen readers, with amongst the highest lending figures in the county, so I am sure that many residents will be very pleased to be able to pick up and enjoy some new books safely, particularly those who cannot use the e-books.
"When the time is right, in terms of decreasing coronavirus infections, and we can do so safely, we will look forward to welcoming everyone inside to enjoy all that the combined facility offers."