Free planning advice for tourism and hospitality businesses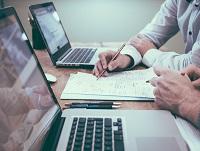 10 July 2020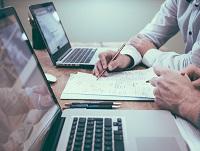 Free planning advice is being offered by Powys County Council to tourism and hospitality businesses wishing to extend opening times, as a way of supporting them through the Covid19 pandemic.
The tourism and hospitality sector is of significant importance to the Powys economy, contributing over £1billion in 2019.
The council's planning department will, where appropriate, look to relax certain conditions such as limiting periods of occupation and will act proportionately in taking enforcement action following suspected breaches of planning control.
Cllr James Evans, Portfolio Holder for Economy and Planning, said: "The council appreciates the extreme challenges currently being faced by businesses due to Coronavirus, and that is why we are committed to helping them in as many ways as possible.
"We are particularly aware of the huge challenges faced by our hospitality and tourism sector. The planning department needs to take a positive approach to supporting these businesses.
"It is hoped the offer of free planning advice and proportionate enforcement action will be a welcome reassurance to those hard-pressed businesses.
"We need to ensure that our business sector can operate into the future and we will do everything within our power to assist.
"I have written to Wales' Minister for Planning, Julie James MS, outlining further support that Welsh Government could provide to help Powys on the road to economic recovery.
"We will also be raising this with the Brecon Beacons National Park Authority to ensure that no part of Powys is left behind."
For more information please contact planning.services@powys.gov.uk
ENDS