Virtual sixth form open day held for Year 11 pupils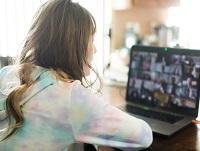 10 July 2020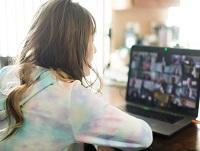 Year 11 pupils in Powys have taken part in a virtual open day to find out more about the sixth form provision available in the county's secondary schools.
The open day was organised by Powys County Council and included teachers from the high schools, as well as current sixth formers, who spoke to approximately 70 pupils about what sixth form is like in Powys high schools.
As part of the open day, pupils heard about what subject options are available in sixth forms as well how E-sgol and the collaboration between Powys high schools work. E-sgol is an e-learning initiative which expands opportunities for Post-16 pupils to study courses that would not otherwise be available to them.
Information was provided during the virtual open day including how Year 11 pupils apply to a Powys sixth form, the support and guidance will be available to them and what experience can they expect being a member of a Powys sixth form.
Guidance was also provided to Year 11 pupils if they do not get the GCSE results they want next month (August).
Cllr Phyl Davies, Cabinet Member for Education, said: "Next month, Year 11 pupils across Powys will receive their GCSE results and will be considering what their next steps are from September 2020 and onwards.
"It's important that we arranged this virtual sixth form open day and show those Year 11 pupils what options are available if they choose to continue their education in a Powys sixth form.
"It was great that so many Year 11 pupils took part in this virtual open day. I hope that they get the results they are expecting and wish them good luck with the education path they choose to take."