Final warning for Machynlleth Community recycling site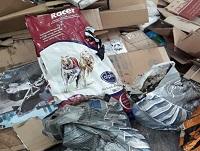 15 July 2020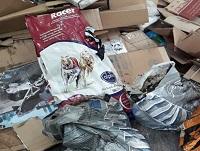 Despite numerous warnings, the contamination of the Machynlleth community recycling sites continues, meaning plans will be made to remove the facility.
"The persistent misuse of the community recycling site is resulting in tonnes of recyclable material needlessly going to waste and posing a significant health risk to our staff and other site users" explains Cllr Heulwen Hulme, Cabinet Member for Waste and Recycling.
"We are utterly disgusted in the way these facilities are being used and the types of waste we are finding within them. This type of contamination often means that all the material within the banks as well as the rest of the load that is collected on that round, ends up having to be sent to landfill."
Members of the public are urged to report any incidences of contamination at the Machynlleth Community Recycling Site to either Powys County Council, Machynlleth Town Council or local County Councillor, Cllr Michael Williams. Individuals found guilty of deliberately dumping rubbish in the recycling banks can expect to be prosecuted.
"Some appalling person is using the card recycling bank to get rid of sacks... yes, sacks, full of dog poo!" exclaims Cllr Michael Williams, the County Councillor for Machynlleth.
"These empty sacks of Greyhound feed, full of dog excrement, are being thrown in with the card on a regular basis. Not only is this totally illegal, it also makes it very unpleasant for other responsible users of the site as well as the operatives who empty them.
"This selfish and quite frankly disgusting behaviour is also a huge kick in the teeth to the rest of the community, who have taken the time and effort to carefully recycle their waste correctly. It is a shame that the anti-social actions, of what appears to be one irresponsible dog owner, could result in the loss of this valuable community asset.
"If the culprit is not identified and/or the contamination continues, there will be no option but to remove the recycling banks from Machynlleth permanently."