Audit Wales praise for council's swift move to online meetings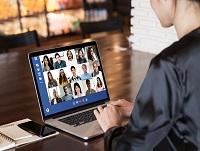 16 July 2020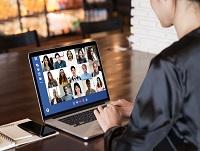 Auditors have praised Powys County Council (PCC) for its quick switch to online meetings in response to the Covid-19 pandemic.
Audit Wales (AW) has been observing the council's work since May to see how it has adapted its decision-making arrangements.
It said PCC compares favourably to other public bodies in Wales and concludes in a note to the council that: "Democratic structures have been re-introduced relatively quickly" and "formal scrutiny of decisions and services has been re-instated early at the Council".
AW added further on the issue of democratic structures that: "The Council in Powys were able to make use of technology quickly through the use of Microsoft Teams live events and meetings to allow councillors, officers and members of the public to join and/or view public meetings. With reference to the national picture of council democracy, Powys, in comparison with some other councils acted quickly to reintroduce a number of meetings.
"In Powys it was the re-introduction of these meetings over a breadth of committees including cabinet and scrutiny which is notable compared to some other councils in Wales, who may have only restarted a more limited number of meetings."
On the issue of formal scrutiny, AW said: "By mid-July half of councils in Wales will have held virtual meetings of scrutiny committees. Powys Council have put in place arrangements for formal scrutiny sessions including finance; health and care; learning and skills; and economy, residents, communities and governance. Furthermore, the Council are at a point where they have had several meetings of these committees since May 2020."
And AW, which wants the council to build on its Covid 19 response stated: "Looking towards the future, there might be opportunities to learn from the experiences of holding meetings online and to consider this learning to shape future practices.
"The Council has shown that virtual meetings can work well, and there might be financial, time and environmental benefits to providing online meeting facilities in the future. All of which might have the potential to improve value for money."
The AW note has been welcomed by Portfolio Holder for Corporate Governance and Engagement, Cllr Graham Breeze.
He said: "I'm really pleased that we are ahead of many other councils in Wales, in terms of our use of digital technology, and that we are living up to our aim to be 'an open and enterprising council' that is 'willing to look at new ways of working and delivering services'."
Audit Wales supports the work of the Auditor General as the public sector watchdog for Wales.