Virtual careers event for students to discuss construction industry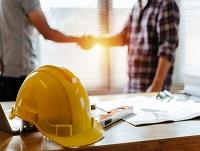 17 July 2020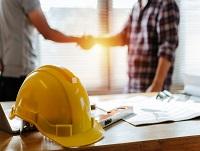 Students in Powys will have the opportunity to learn about working in the construction industry thanks to a virtual careers event.
Construction company Pave Aways is be hosting a virtual careers event on Tuesday, July 28 from 9:30am to 12:30pm.
The Knockin-based company are currently completing the new Welshpool Church in Wales Primary School as well as working on two affordable housing developments in Newtown and Sarn on behalf of Powys County Council.
As part of the virtual event, students interested in a career in construction will have the opportunity to:
Discuss all the roles available in the construction industry and find out first-hand what they involve and what qualifications you will need
Learn about apprenticeships and work experience opportunities with us
Find out about our mentoring programme
Explore any business ideas you would like to develop
Learn about interview techniques
Book a CV writing session or virtual mock interview (to be held at a later date)
Cllr Phyl Davies, Cabinet Member for Education and Property, said: "Learning and skills is a cornerstone of our Vision 2025 and our aim is to ensure our learners are provided with good careers advice as well as work in partnership with schools, colleges, universities and businesses to improve career opportunities.
"I'm grateful that Pave Aways has arranged this careers events and I hope that students across Powys will find it beneficial.
Pave Aways Managing Director Steven Owen said: "Inspiring the next generation of young people into the industry is a key pillar of our work and attending careers events is something we do on a regular basis.
"In the current circumstances, hosting an online event is the best way to offer students access to our team and to learn from their first-hand experience."
For further information about how to take part in the virtual careers event email michelle.benjamin@paveaways.co.uk or call 01691 682111.