Let the summer begin, safely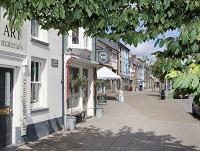 24 July 2020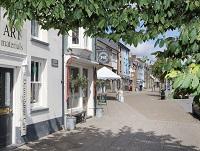 The sun is shining, the school term has come to a close, lockdown restrictions are easing, and we are all looking forward to enjoying the summer in Powys safely.
The past few months have been hard on us all, with businesses having to close or change the way in which they trade, many of us having to work from home, school children receiving their lessons digitally, and holiday goers cancelling plans and staying home.
However, with the sun shining, restrictions easing and holiday season upon us, we are able to #DiscoverPowys once more, while adhering to the guidance designed to #KeepPowysSafe.
To help encourage both residents and visitors to return to our visitor attractions and town centres, the councils #SupportLocalPowys initiative is being expanded to include two-hours free parking in all council pay and display carparks during the school summer holiday.
Beginning on Saturday 25 July, the day after the schools in Powys break up, the two-hours free parking will remain until the last day of the summer holidays, Bank Holiday Monday, 31 August.
Traditionally a busy time of year, the council are keen to make the most of the holiday season and encourage residents and visitors to enjoy the unique and historic towns within Powys and #SupportLocalPowys businesses.
"Town councils, businesses and visitor attraction have already been extremely accommodating. They have been making sure that premises and public areas are safe and accessible to welcome back resident and visitors with confidence." Explains Cllr James Evans, cabinet member for economic development.
"It is with great excitement that the tourism industry here in Powys is set to have a resurgence for the start of the summer holidays. However, although we are ready and waiting to welcome visitors back with open arms, we ask that whilst you are here, that you treat our beautiful county carefully. Respect other people, protect the natural environment and enjoy the outdoors safely while you are in Powys."