Corporate Improvement Plan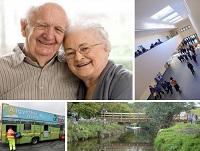 24 July 2020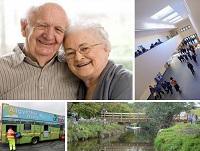 Powys County Council is committed to long-term aspirations set out in its Corporate Improvement Plan Vision 2025 despite the impact of the Coronavirus pandemic, councillors will be told next week.
The second annual review of Vision 2025 with its four key priorities, Economy; Health and Care; Learning and Skills; Residents and Communities, will be presented to a virtual meeting of the full council on July 30.
Council Leader, Councillor Rosemarie Harris said: "When my cabinet and I set out our Vision 2025 two years ago setting 40 ambitious outcomes to make a real difference for Powys residents, communities and businesses we knew there would be challenges facing us.
"We would never have predicted that two years into that work the county along with the rest of the country would face a global pandemic and the most difficult circumstances since the war. Despite those challenges the council remains committed to investing in services, driving improvement and improving outcomes for our service users.
"Our plan has a range of activities, some short-term that can be delivered relatively quickly and others that are longer term that will take time to develop and implement. Since the start of our plan in 2018 we have:
Completed five new primary school in the Gwernyfed catchment area following the reorganisation from ten to five schools as part of a £25 million investment programme
Developed a new cultural hub (Y Gaer) in Brecon involving refurbishment of the town's Grade II listed museum and provision of a new library
Spent nearly £100 million with local businesses as part of our Powys Pound initiative
Supported more than a thousand adults with Technology Enabled Care
Ensured 72% of children and young people who need support are supported through Early Help services, avoiding the need to be stepped up to statutory intervention
Completed the Welsh Housing Quality Standard refurbishment works, replacing over 11,000 components including kitchens, heating systems, door, windows and roof improvements in county houses
Supported 24 apprentices
Developed our website, with 12 services now available to access on-line, 24-7
Achieved £22.9 million cost reductions by becoming more efficient.
Chief Executive, Dr Caroline Turner said: "My role is to ensure that all staff have 'Vision 2025' at the core of the work that they do, whether they work in social care, education or highways and transport, to mention a few.
"We need to remain focussed on delivering the outcomes our residents and communities expect and deserve, particularly at a time when we face challenging financial circumstances. We have already made savings in excess of £100m over the last decade, but even before the impact of Covid-19, we were aware that we need to find further significant savings to balance our budget over the next three years, estimated between £30m to £46m. To achieve this, we know we need to transform the way we deliver services and that is the challenge for the coming years."