Motorists urged to keep their distance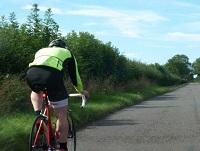 27 July 2020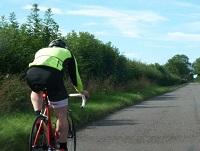 Powys County Council are urging motorists to keep 'social distancing' in mind when they are out on the roads, and keep a safe distance from cyclist and walkers.
Over the past few months, many of us have taken up walking and cycling as a healthy form of exercise and a more environmentally friendly way of making those local everyday journeys. The benefits of this increased active travel are vast... health and wellbeing are increased, our carbon footprint is reduced, it can save us money and makes for all-round happier and stronger communities.
However, with lockdown restrictions easing and the number of holiday makers returning to our beautiful county, the roads are beginning to get busier and the council are keen to remind motorists to give all road users the space they need. It is especially important to leave at least 1.5 metres between an overtaking vehicle and walkers or cyclists. Passing other road users too closely can be very dangerous and extremely intimidating.
"It has been so lovely to see people of all ages getting active and enjoying the great outdoors during lockdown" said Cllr Heulwen Hulme, cabinet member for highways. "It is heartening to see how many people are embracing the opportunity to walk and cycle more."
"Prior to the pandemic, work had already begun to make safer routes for walkers and cyclists throughout the county. With Welsh Government funding, this work will continue to ensure all our residents, and visitors, can continue to choose active ways of travelling safely.
"However, there is always a part for motorists to play in the safety of all road users, and we would like to remind drivers to ensure they give walkers and cyclists the respect and space that they need. This includes allowing a minimum 1.5 metre gap between their car and the pedestrians and bikes when overtaking."