Virtual meet the buyer event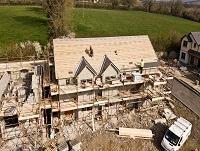 28 July 2020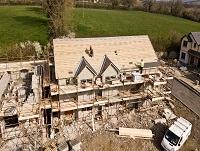 A contractor awarded a Powys County Council contract to build 22 dwellings is hosting a 'virtual' meet the buyer event later this week.
J. Harper and Sons are hosting a virtual Meet the Buyer event on Friday 31st July from 9.30am to 12.30pm.
The company has been awarded a contract to build 22 dwellings at Gorn Road, Llanidloes, for Powys County Council.
They are looking to work with local subcontractors from Mid Wales Area for the contract works which include two 4 Bed Houses, four 2 Bed Houses, six 3 Bed Houses, eight 2 Bed Bungalows, and two 3 Bed Dormer Bungalows, together with associated drainage and external works.