Reopening of Powys Archives and Museums and phased recovery of libraries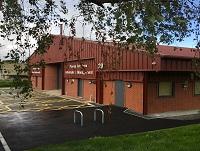 29 July 2020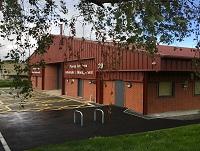 Museum and archive services in Powys are to re-open with libraries extending their operations, the county council has confirmed.
The council's Cabinet has agreed a phased opening for archives and museum services from Friday (July 31), County Archives opening for booked appointments from August 3.
Radnorshire Museum, Llandrindod Wells and y Gaer Museum and Art Gallery, Brecon will re-open from Friday July 31, and Y Lanfa / The Wharf: Powysland Museum, Welshpool will open from Saturday August 1,2020.
Powys Library Service is planning to extend the library services available to residents during August and early September, where there is sufficient staffing in place to operate safely and it is possible to maintain social distancing.
All developments will run alongside the current order and collect library book scheme operating from seven sites, which will gradually extend to other libraries. It will continue to be offered for the long term, for those readers who would prefer a non-contact service. Deliveries of books which have been quarantined are provided across the county by volunteers.
The second phase of library recovery will see computer use, printing, scanning, copying and council transactions available to the public by appointment only, with computer use for a maximum of one hour.
Further recovery work will see the introduction of short slots for readers to be able to browse and select books for themselves. Residents will be asked to comply with safety procedures, which may vary locally depending on the premises.
Opening hours will be restricted to enable staff to carry out additional duties safely. Contact details will be taken for those making computer bookings or browsing, for contact tracing purposes.
It will not be possible to open some of the smallest libraries or the mobile libraries due to staff redeployments to critical services and difficulties of social distancing.
The annual Summer Reading Challenge for children is running until 14th September 2020. Children aged between 4-12 years are encouraged to take part in the "Silly Squad" reading challenge, in order to keep up their reading skills over the summer holidays. They can take part either online or order a book bag through the Order and Collect library book scheme.
Exact dates and times for library services will be publicised locally once confirmed.
For further information about libraries, museums or archives, please contact: library@powys.gov.uk