Quarter one performance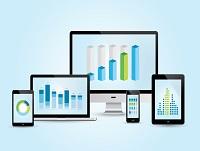 23 July 2020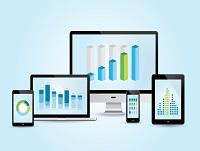 Responding to COVID-19 dominated Powys County Council's performance during the first quarter of the financial year, a meeting of the cabinet will be told next week.
The report, which will be considered by the cabinet on Tuesday (28 July), does not review the council's performance against normal management indicators. It concentrates on the business continuity plan invoked in response to the pandemic.
Council Leader, Councillor Rosemarie Harris said: "Normally, our quarterly performance examines key achievements, issues and actions against the objectives in Vision 2025. However, quarter one of this year has been far from normal, with Covid-19 impacting on all our lives.
"We have concentrated our work on business-critical activities since we invoked the Business Continuity Plan in March in response to Coronavirus.
"The plan had three key priorities, Responding to COVID-19: Keeping our communities safe and resilient and Running the Council. Although this work will continue for some-time preparations are now underway to manage the phased opening of the county and to plan-ahead for the long-term challenges following the pandemic.
"Our report shows that the council's response has been wide ranging, covering everything from childcare, continuity of learning and homelessness to supporting businesses, public protection and emergency repairs. Some highlights include:
Over 20,000 welfare calls have been made to shielded and vulnerable residents
We worked with key partners to provide emergency childcare hubs in each of the 13 school clusters. 321 pupils accessed the hubs and 163 staff members provided cover. By the start of May 881 internet-connected devices had been distributed to help families with home schooling. We supported schools to re-open on the 29th June for 'Check In, Catch Up and Prepare' sessions.
We have administrated business grants to 3487 businesses, which amounts £37,601,960 million of grant funding.
We have awarded business rates relief to eligible businesses in Retail, Leisure and Hospitality. This is a total of £10.5m in relief with 1,260 Powys businesses getting a nil bill for 2020/21.
The open access youth team have created virtual youth groups across the county and have had 766 meaningful contacts during the lockdown period.
We setup a Centralised Homelessness Co-ordination Cell. 35 homeless households were re-housed, 72 new properties were identified as temporary accommodation.
From 1 June 2020 we went live with Test, Trace, Protect. As at 30 June there have been 29 positive cases identified for Contact Tracing, all of which have been successfully traced.
We launched our #SupportLocalPowys social media campaign to help support the local economy over the coming months.
Performance quoted were up to 30 June and have increased since that date.