Improvement notice served to Newtown café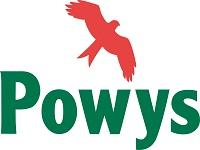 11 September 2020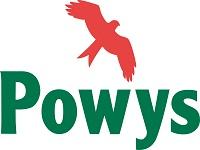 A Newtown café has been served with a Covid-19 improvement notice for failing to act on council guidance.
Powys County Council's Trading Standards Team served the improvement notice on Jack's Café, Broad Street, on 9 September after failure to comply with Health Protection Regulations.
Track, Trace, Protect protocols were not being followed at the premises and insufficient measures were in place to ensure that customers could maintain a distance of two metres.
The improvement notice offers a minimum of 48 hours for the premises to act on the requirements for improvement, which will be closely monitored by the council.
Cllr James Evans, Cabinet Member for Economy, Housing and Regulatory Services, said: "The majority of hospitality premises in Powys are working extremely hard to keep people safe and comply with the Covid-19 regulations.
"Unfortunately, this premises showed a disregard of the prior warning given to them by Trading Standards which has resulted in an improvement notice being served.
"Businesses play a vital role in helping to stop the spread of coronavirus and this is a stark reminder that those who flout the regulations after warnings will face enforcement action, which includes potential closure.
"By law, hospitality businesses such as pubs, restaurants and hairdressers must ask for their customers' contact details for track and trace purposes. We are receiving complaints that some premises are not doing this which is unacceptable and poses huge health risks.
"There has been a period of adjustment as the council has supported businesses to get used to these requirements, but enforcement action must now be taken with cases of coronavirus rising in the county.
"We are working with Dyfed Powys Police to ensure that all licenced premises in Powys follow the rules and do everything they can to minimise further spread of the virus.
"If people continue to ignore guidance then we risk having a local lockdown, just as we're seeing in other parts of Wales. Nobody wants that to happen so let's work together and follow the latest advice."
Trading Standards are on-hand to offer advice and guidance to businesses - www.powys.gov.uk/coronavirus/helpforbusinesses
You can also report any concerns to trading.standards@powys.gov.uk