Improvement Board progress recognised by Minister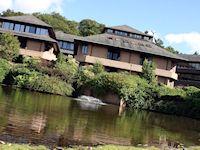 14 September 2020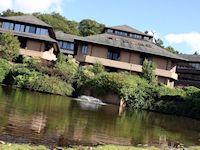 Significant improvement within key services at Powys County Council means an external improvement board is no longer needed, according to a report commissioned by the Welsh Government.
An Improvement and Assurance Board set up in January 2018 to support the county council will be replaced by a council-led improvement board and strengthened scrutiny arrangements following a positive independent review.
The Improvement Board was commissioned by the Welsh Local Government Association following a Care and Social Service Inspectorate Wales (CSSIW) report of Children's Services, with former Swansea City Council Chief Executive Jack Straw as its independent chair.

Now a Welsh Government review of progress made by the council, carried out by external advisor Sean Harriss, has concluded that improvements mean the board should complete its work in the autumn and be replaced by council-led improvement and scrutiny arrangements. [620KB]
Powys County Council Leader, Councillor Rosemarie Harris said; "We are delighted that the review recognises the considerable improvement shown by the council and has confidence in our ability to maintain progress. The news is very welcome and is testimony to the hard work and dedication of staff across the council.
"We are greatly indebted to Jack Straw and the members of the Improvement and Assurance Board for their support and guidance on our improvement journey. The council has made great strides in key areas, but we appreciate that there is much more to be done. We are determined to continue improving for the benefit of services users across the county."
The review praised the council's Cabinet and Executive Leadership, strategic planning process and ambitious transformation programme.
"The Council, Improvement Board and Welsh Government should be commended for the progress made over the past two years. There is much still to be done but the Council is in a much stronger position to drive its own improvement," concluded the report.
Following the review Welsh Government Minister for Housing and Local Government, Julie James AS wrote to the Leader county council in July commending the work of the board and council for the improvement.
"I commend you, your Council and the Improvement and Assurance Board for the significant amount of progress which has been made in the last couple of years. I wish you well on your Council led improvement journey," she said in the letter to the Leader.