Council takes action over 'Ill Gotten Gains'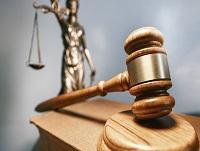 18 September 2020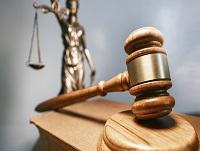 Two investigations carried out by Powys County Council, which targeted rogue traders, are to feature on TV, in BBC One's 'Ill Gotten Gains'.
The work of Trading Standards officers, who tackled a company selling a dangerous teeth whitening product at the Royal Welsh Show, which had netted it £2.6 million, is to feature today (Friday, 18 September), at 11am.
And the same team's efforts to secure justice for the elderly and vulnerable victims of a prolific fake leather jacket scammer is to feature in the same series on Friday, 25 September, again at 11am.
The BBC TV programme is presented by Angelica Bell and Rav Wilding.
Operation Gleam saw Powys Trading Standards Officers catch criminals selling a teeth whitening product containing over 100 times the permitted amount of hydrogen peroxide at the Royal Welsh Show in 2013. Their assets were frozen and the council is reclaiming its cost through the Proceeds of Crime Act (POCA).
The last defendant to be targeted as part of the enforcement proceedings (23 September 2020) owes £1.1 million and faces a seven-year prison sentence if he does not pay up. So far £185,000 has been recovered.
Operation Sweep saw Powys Trading Standards Officers tackle, with the support of National Trading Standards, a rogue trader who targeted shoppers outside supermarkets with his leather jackets con. He was arrested in Abercrave and his fake goods and cash were seized.
The man was later brought back from Naples and prosecuted, with compensation secured for some of his devastated victims.
Cllr James Evans, Portfolio Holder for Regulatory Services, said: "It is great that the work of our trading standards officers has attracted nationwide interest from the television networks and I will be making sure that I catch up with these two episodes of 'Ill Gotten Gains' on BBC One, which I expect will make for fascinating viewing.
"These successes were only achieved due to the dedicated work of our investigators, together with effective partnerships with Dyfed-Powys Police and others including Littleton Murdock Limited, Apex Chambers, the regional Investigation team for Wales and the Intellectual Property Office."
During the 2019-2020 financial year Powys Trading standards obtained £285,000from the assets of criminals, using proceeds of crime (POCA) proceedings, which take place post-conviction
Around £80,000 of that went back directly to victims in Powys and beyond in a variety of cases, with these funds being paid direct from the court service because of the council's actions.
'Ill Gotten Gains', series 4, episode 10 - 11am, BBC 1, Friday, 18 September:https://www.bbc.co.uk/programmes/m000mn69
'Ill Gotten Gains', series 4, episode 15 - 11am, BBC 1, Friday, 25 September:https://www.bbc.co.uk/programmes/m000mvd4