Keeping Powys warm - ECO3 funding now available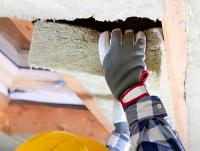 22 September 2020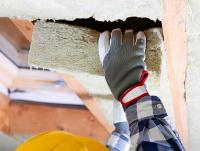 Powys County Council are taking part in ECO3, the nationwide energy saving grant scheme, funded by the Energy Company Obligation (ECO).
The grant is designed to assist in the provision of insulation and energy saving heating improvements to households living in fuel poverty across the county.
Households eligible for support include private tenants or owner occupiers on low income and/or receiving benefits.
Cllr James Evans, Cabinet Member for Economy, Housing and Regulatory Services, said: "We have appointed Warm Wales to manage delivery of ECO3 in Powys. Working on behalf of the council, Warm Wales will organise the installation of energy efficiency measures in properties that are currently inefficient and costing the resident a lot to heat, which they might not be able to afford.
"As we head into the colder months of the year, it is important that our more vulnerable residents have comfortable homes that are cheaper to heat. The energy saving measures will also have a positive impact on the environment long-term."
Residents interested in applying or looking for more information should contact Warm Wales on 01656 747 622, email information@warmwales.org.uk or visit www.warmwales.org.uk.