OT holds online relaxation sessions for colleagues at council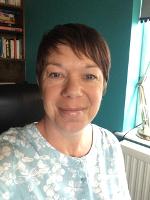 September 22, 2020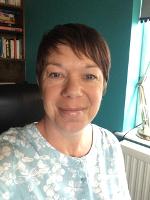 Occupational therapists working for Powys County Council have been taking a novel approach to help manage the stress of remote working during the Covid-19 pandemic.
Online relaxation classes have been organised by Occupational Therapist (OT) Karen Pover for her colleagues in the north of the county. Like many others, the OT team has been working from home throughout the pandemic, often juggling childcare and care for vulnerable relatives with their work duties
Karen - who is also a qualified hypnotherapist - described the sessions: "What I aim to do is to get them to spend 30 minutes doing nothing other than relaxing their muscles and their minds. It's a process of systematic relaxation, focussing on their breathing and getting them to let go of their tension."
She was keen to point out that what she is doing is not online hypnotherapy but does use some of the techniques she's learnt to help people relax, such as asking them to imagine themselves in relaxing situations, for example lying on a beach.
"We've been doing this from time to time since March and my colleagues say they've found it really helpful," said Karen. "I've known people drop off to sleep during these sessions, so I always get them to switch their cameras and mics back on at the end of the session to check back in.
"We always schedule them for the end of the day, too, so that I don't make them too relaxed to work", laughed Karen.
Councillor Myfanwy Alexander is Cabinet Member for Adult Social Care with the council. She commented: "'The council's staff have responded splendidly to the many challenges presented by the Coronavirus, including home working. I thoroughly commend this project which puts our staff welfare as our priority and I will certainly be giving it a go myself!"