Employment support available for Powys residents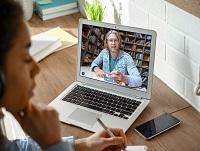 23 September 2020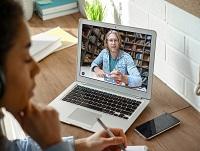 A mentoring scheme which helps people into employment is available to Powys residents.
Delivered by Powys County Council, Communities for Work Plus (CfW+) is a programme funded by Welsh Government that offers specialist 1-1 support for developing new skills and obtaining employment.
People over the age of 16 who are either unemployed or in low paid work and looking to upskill can access support from one of Powys' qualified mentors.
The mentors assist individuals to improve their employability skills, which includes CV writing, interview preparation, confidence building, finding work placements and sourcing funding for qualifications.
Cllr James Evans, Cabinet Member for Economy, said: "Strengthening the local economy and helping people into work remains a big priority for the council so we're delighted to be delivering this mentoring service with the backing of Welsh Government funding.
"Coronavirus has had a devastating impact on our economy in recent months and I know many people are fighting for their jobs, which makes a support service like this one all the more important.
"There can be many barriers when looking for work, such as training needs and low confidence, but this programme can help with those things and much more.
"Communities for Work Plus offers a support package which is tailored to the individual's situation. If people need help finding employment, I urge them to make the most of this great opportunity and get in touch."
To find out more please contact the team on Facebook at 'Communities for Work Powys' or email jobsupport@powys.gov.uk.