Summer activity sessions for Powys children prove a big hit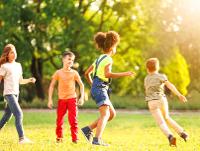 28 September 2020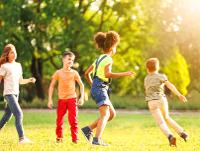 Children's summer activity sessions were held across Powys during the summer holidays for children aged five to 16.
The sessions, commissioned by Powys County Council Children's Services and held in line with Welsh Government Covid-19 guidance, were every weekday afternoon for five weeks in eight venues across the county.
Working with partners including, PAVO, Freedom Leisure, The Urdd and Activ8, both English and Welsh speaking sessions were provided.
Councillor Rachel Powell, Cabinet Member for Children's Services, said: "I am delighted that the summer activity sessions were a success. Over 2,100 children attended the sessions over the five-week period and from hearing the feedback over the course of the summer, it sounds like everyone involved really enjoyed themselves."
The creative, fun and outdoor, activities were structured and organised to ensure the children were physically and mentally active during sessions. All activities were led by an instructor and involved the children working and playing together to resume a bit of social normality before they returned to school the following month.
Feedback from parents, carers and the young people themselves, was positive. One parent commented: "Thank you to everyone involved in the program. Now more than ever, children need the fun and social interaction that you provided. It was very much appreciated."