Further improvement notices served to Powys businesses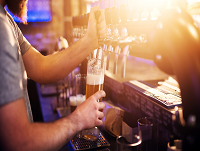 02 October 2020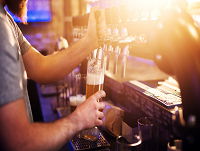 There has been an increase in Covid-19 improvement notices being served to businesses across the county, despite prior warnings being given.
To date, the council's Trading Standards and Licencing Teams have served improvement notices on five businesses after they failed to comply with Health Protection Regulations. Each business is given a minimum of 48 hours to make the required changes.
The recent increase in notices reveals there are still some businesses in Powys who are not doing enough to help stop the spread of the virus.
Cllr James Evans, Cabinet Member for Economy, Housing and Regulatory Services, said: "Businesses play a vital role in helping to stop the spread of coronavirus, and at this critical point in the pandemic we are urging people to keep their guard up.
"We are seeing more parts of Wales going into local lockdowns because of the rise in positive cases so we must make every effort to avoid a similar situation here in Powys.
"The council is using its enforcement powers by serving an increasing number of improvement notices to businesses who are clearly flouting the guidance.
"Businesses must ensure that all the correct safety measures are continuously in place, such as using appropriate PPE, ensuring social distancing on the premises, and recording customer information for track and trace purposes where it's required.
"Hospitality businesses like pubs and restaurants must only provide table service and must stop selling alcohol and close at 10pm each night. No customers can be on the premises after 10.20pm. Off-licences, including supermarkets, also have to stop selling alcohol at 10pm.
"Our Trading Standards and Licensing Officers are being made aware of pubs and other hospitality premises where customers are sitting at the bar with no social distancing, which is unacceptable and inconsiderate of others.
"We don't want to have to use enforcement action, but the safety of Powys residents is our first priority and the council has a duty to minimise every possible risk.
"I know most businesses are working hard to do everything they can, and I thank them all for their continued efforts. Let's keep working together for the sake of our communities."
More information can be found on the council's website: www.powys.gov.uk/coronavirus/helpforbusinesses
Please report any concerns to trading.standards@powys.gov.uk