New campus plans for Gwernyfed High School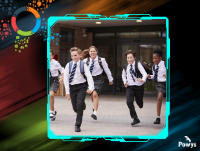 6 October 2020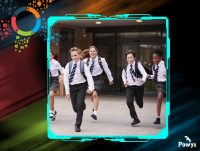 Plans to build a new campus for a south Powys high school are currently being explored by the county council.
Gwernyfed High School could see a brand-new campus being built as part of Powys County Council's Strategy for Transforming Education, which was approved in April.
Initial plans to remodel the existing high school building were proving difficult so the council is now exploring suitable site opportunities within the Gwernyfed catchment area for the new campus, which could provide learners with the world-class facilities they deserve.
Work to deliver the council's Strategy to Transforming Education in Powys has gathered momentum in recent weeks including Cabinet giving the go-ahead to several transforming education proposals last week (September 29).
Cllr Phyl Davies, Cabinet Member for Education and Property, said: "Providing high-quality teaching and learning environments is one of the aims of our Vision 2025 and we are committed to delivering an improved learner offer for the children and young people in Powys through our Strategy for Transforming Education in Powys.
"Our intention was to remodel the existing Gwernyfed High School building and this was proving to be problematic so our ambition now is to provide a brand-new campus.
"Not only is this in line with our transforming education strategy, it could provide young people in this area with greater learning opportunities and will also ensure that the school will be able to deliver the new national educational curriculum for Wales.
"We are now exploring suitable site opportunities within the Gwernyfed area. If our ambition is realised, we will be providing world-class facilities for our learners, their families and the wider community."