What could be done to make cycling and walking within your area easier?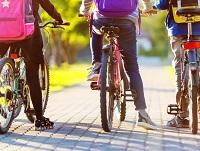 8 October 2020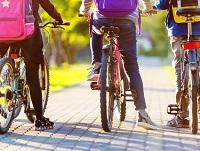 A Powys County Council engagement exercise, to identify areas of improvement and new active travel routes within Powys, has begun.
Perhaps it's simply somewhere safe to leave your bike whilst you pop to the shops. Maybe a cycle lane would make you feel more confident to ride on the road. Perhaps a zebra crossing would allow pupils to safely walk to and from school. Or maybe the pavement needs improving to make walking to town with the children and a pushchair easer. There are lots of different options which could be considered to improve the 'active travel' routes within your town.
"The Active Travel (Wales) Act 2013 aims to make Wales a walking and cycling nation." Explains Cllr Heulwen Hulme, Powys County Council Cabinet Member for Environment.
"With your help, during this 12-week engagement exercise, we plan to further progress the map developed by communities in 2016/17, identifying potential future active travel networks within the 11 designated localities (the largest towns within Powys). We want to understand our current walking and cycling habits, and how these could be enhanced in the future, and would love to hear the views of people who either live, work or visit our towns. This includes community groups, schools, families and individuals.
"Once all the routes and suggestions for improvements have been identified and analysed, a draft Active Travel Network Map will be made available for final public consultation early next summer."
To find out more about the council's active travel plans and to let us know your ideas on improving active travel routes in your area, please visit https://en.powys.gov.uk/article/4846/Integrated-Network-Map