RESIDENTS are being urged to follow the guidelines for COVID-19 to avoid a further escalation in cases in Powys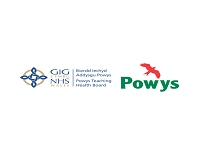 08 October 2020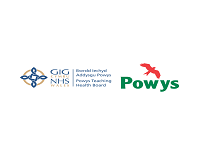 Powys County Council and Powys Teaching Health Board are united in urging people to follow the rules as the number of positive tests in the area continue to rise.
The latest Welsh Government information shows that the virus is continuing to spread in communities across the country, with local lockdowns now extending both north and south of Powys.
Last Friday the First Minister announced new restrictions across Wales on indoor gatherings and other measures that came into effect on Monday to help stem the spread of the virus. Evidence from elsewhere in Wales is suggesting that people are ignoring social distancing rules, as well as meeting people outside their extended household group when they should not.
Stuart Bourne, Executive Director for Public Health for Powys Teaching Health Board, said: "The measures taken in other parts of Wales, demonstrate that COVID-19 is still very much with us.
"It is essential that everyone follows the guidelines on staying safe and social distancing https://gov.wales/protect-yourself-others-coronavirus, otherwise we could see a situation where not only will there be more deaths and serious illness, but demand on our health services will become very high again. We are just beginning to re-start some of our services, and it is important that we can continue to do so, or non-Covid patients could suffer delays to the care they need."
Leader of Powys County Council, Councillor Rosemarie Harris, said: said: "Our message is simple: abide by the rules set by Welsh Government. Do not meet socially anywhere indoors with people you do not live with unless they are part of your (exclusive) extended household. Wear face coverings in indoor public spaces. Travel into and out of local lockdown areas only if absolutely essential. Observe social distancing (stay 2 metres (3 steps) away from others), and wash your hands regularly.
"We want to keep Powys safe. It's only with public support that we can do this".
Please click here for further information: https://gov.wales/coronavirus