Money matters service here for cancer patients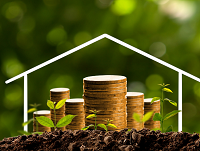 09 October 2020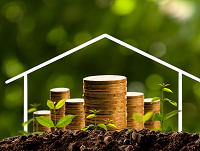 Powys residents living with cancer are being reminded that they can access free and confidential advice and support from a specialist team based within Powys County Council.
The Money Advice Team, which works in partnership with Macmillan Cancer Support, Community Money Advice and the Department of Work and Pensions, provides specialist support to cancer patients and their carers.
The team work to maximise the benefits that people are entitled to following a diagnosis whether that's in relation to being unable to work, help with childcare costs, help with health costs, transport or parking, end of life care and benefits payable to family members who may need to reduce or give up work to care for the person diagnosed. The service offered is both free and confidential.
Councillor Aled Davies, Cabinet Member for Finance at Powys County Council said:
"If you, or a family member, has been diagnosed with cancer, it's very likely that there is a benefit that could assist and support your change in circumstances. Our Money Advice Team are here to help people access the support they are entitled to so anyone living with cancer and their families can worry less about their finances, and focus more on doing the things that matter most to them."
Richard Pugh, Head of Partnerships for Macmillan, said:
"We know that a cancer diagnosis can turn a life upside down in a single moment and worries about the financial impact of cancer can be immense. Some people may face a triple-whammy of reduced income, rising household bills and increased transport costs to attend hospital appointments. We also know that these burgeoning travel costs hit our rural communities hard.
"We're keen that people living with cancer in Powys know about the Money Advice Team, and the specialist support that the highly-trained staff can offer cancer patients and their carers. Financial advice is a key resource in helping people living with cancer manage the impact that cancer has on their lives. Macmillan Cancer Support in Wales is pleased to be a partner in the recently launched 'Improving the Cancer Journey' in Powys, which is an innovative programme which aims to do just that."
Over the past year the team has been successful in helping Powys residents' who are living with cancer access over £700,000 worth of benefits that might have otherwise been left unclaimed.
To find out more and request support please visit the website at: www.powys.gov.uk and type in "Money advice" in the search bar or go to https://en.powys.gov.uk/benefitsadvice and scroll down to find the Macmillan links.