Could you provide a caring home to siblings in need of support in Powys?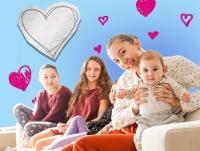 9 October 2020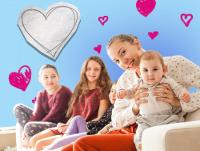 Do you have plenty of room to spare to provide a caring and safe environment within your home? In Powys we have an urgent need for Foster Carers who can support large sibling groups.
Large sibling groups are usually four children or more and can range from 0-18 years of age. To foster a large sibling group you will need; enough spare bedrooms in your home to accommodate four or more siblings, time to offer, energy, 'stickability' when the going gets tough, optimism and a sense of fun.
Councillor Rachel Powell, Cabinet Member for Children's Services, says: "For the majority, keeping children together from one family holds vital benefits, to each of those individual children, and these established relationships are important in view to securing a sense of stability and belonging, in what can initially be an unsettling time.
"By providing foster care to a large sibling group, you will be making a life changing difference to local children and young people in need of support. I urge anyone with the space in their home and the commitment and a willingness to help children and families from Powys, to come forward and find out more."
By fostering through the Council, you will be providing a caring home for local families in your local area, with access to local 24-hour support.
You will be joining a team of carers committed to making a positive difference to the lives of young people across the region.
If you're interested in fostering and want to find out more call our friendly team on 0800 22 30 627, visit www.powys.gov.uk/fostering or email fostering@powys.gov.uk.