Coronavirus closure notice issued to rugby club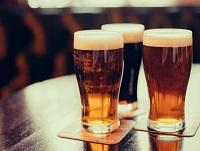 16 October 2020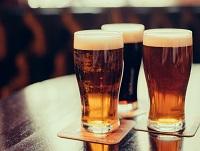 A closure notice has been served to Builth Wells Rugby Club for flouting a number of coronavirus regulations.
Powys County Council's Public Protection Team issued its first Coronavirus closure notice on 15 October when the following breaches were observed at the club:
Failure to ensure a two-metre distance between persons on the premises
Staff and customers on the premises not wearing appropriate PPE
Premises not operating table service
Not complying with Covid-19 requirements regarding opening hours
The rugby club will now remain closed until it can make the significant improvements required.
Powys County Council, supported by Dyfed-Powys Police, have stepped up enforcement action where businesses are failing to keep customers safe and limit the spread of the virus.
Cllr James Evans, Cabinet Member for Regulatory Services, said: "This is the first closure notice of this nature that Powys has had to issue.
"The premises breached several regulations despite previous warnings given to them, and in the interest of public safety we have taken the decision to close it.
"The council is receiving growing evidence of non-compliant premises and we will not hesitate to issue further closure notices if necessary.
"An increasing number of improvement notices are also being served, where we are advising businesses to take action or face similar consequences.
"I know many businesses are operating well and providing a safe environment, which we are grateful for, but unfortunately it's just not the case everywhere.
"We are at a critical point in the pandemic and we must all keep doing everything in our power to reduce the spread of the virus and keep Powys safe."
The council is urging all hospitality and other high-risk settings to ensure a Test, Trace, Protect system is in place to accurately record all visits to the premises. This must be done so that customers can be easily contacted in the event of a positive case linked to the venue.
Social distancing of two metres must also be maintained, with adequate signage, distance between tables and seating, and procedures for managing walkways and toilet areas.
In addition to these measures, all restaurants and pubs must provide table service only and close at 10pm each night.
Any business who is unsure of their responsibilities is urged to check the Welsh Government website.
Any business that requires further information or guidance can contact the council - trading.standards@powys.gov.uk