Council survey for deaf and hard of hearing residents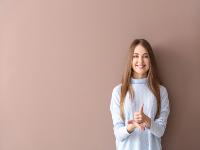 October 20, 2020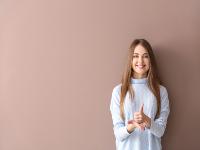 Deaf and hard of hearing people in Powys are being asked for their views on how the council can communicate with them.
An online survey asks residents how easy - or otherwise - they have found it to communicate with the council when discussing or requesting services.
The survey can be found at https://haveyoursay.powys.gov.uk/ and is open to the end of the month. A British Sign Language (BSL) video - the first time the council has asked questions using BSL - is available for people who use this language with respondents offered a variety of ways to respond.
Councillor Graham Breeze is Cabinet Member with responsibility for Customer Services. He commented: "I would encourage everyone from our deaf and hard of hearing communities to respond to this survey and I am particularly pleased that we have been able to introduce the sign language option.
"It is really important that the council gives all residents the same opportunities and that we communicate effectively with everyone. Hopefully this survey will highlight if there are any areas that can be improved or how we can do things differently."
The council commissioned Cardiff-based Wales Interpretation and Translation Service to produce the video.
A paper copy of the survey can be obtained by ringing Customer Services on 01597 827460 or emailing customer@powys.gov.uk.