Council welcomes social care announcement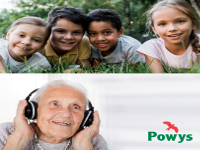 October 29, 2020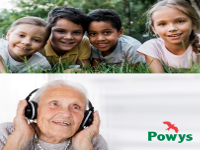 The decision by Care Inspectorate Wales to end enhanced monitoring of Powys County Council's Social Care service has been welcomed by the council.
The decision by CIW was taken following an improvement conference and inspection which took place in recent months and which looked at services delivered to adults and children and their families.
Councillor Rachel Powell is the council's Cabinet Member with responsibility for Children's Services. She commented: "'This is a particular proud moment knowing and understanding at first-hand how instrumental Children's services are for families within Powys. I would like to acknowledge the passion and drive demonstrated by both Ali Bulman as Director and Jan Coles, as Head of service, as well as the Leader, Cabinet and corporate services. It has been and continues to be, a demonstration of true transformational leadership.
"However, we can never underestimate the value of our committed Children's services staff, whom at every level and within every specialist team, continue to strive to work with families to improve outcomes, safeguard vulnerable children and most importantly, ensure that the Child's voice is always heard. Whilst we can reflect on past events, it is always far more productive to look forward with optimism, to continually aspire to improve and this is most definitely the shared purpose for Children's services."
And her comments were echoed by Cllr. Myfanwy Alexander, who holds the portfolio for Adult Services: "'This good outcome is the result of an extraordinary quantity of hard work and is even more remarkable for having been achieved in the context of COVID 19: we have continued to improve services despite the pandemic.
"We have also benefitted from strong and focussed leadership and though it is difficult to mention individuals in such a joint effort, I must remark upon the impact of our director Alison Bulman and the tenacious political drive provided by the Leader of the Council Rosemarie Harries, our Heads of Services for Adults - Michael Gray - and Commissioning - Dylan Owen, and my colleague Portfolio Holder for Children's Services, Rachel Powell. This report in a significant milestone on our journey of improvement."
CIW inspected Children's Services in July 2017 and identified serious and significant failings. The inspectorate then inspected Adult Services in January 2018 and, again, identified serious failings. Since then the CIW has implemented an 'enhanced monitoring' policy, which has included nine inspections, during which the inspectorate has consulted service users and the council's partners.
Ali Bulman, Corporate Director (Children and Adults) joined the council in the summer of 2018. She commented: "This is very good news and I'd like to thank CIW for recognising the hard work and commitment of social care staff to make improvements to our service."
Ms Bulman added: "We have had a settled management team for some two years now and we have been able to take forward the person-centred service in the way that our residents deserve. We know that there are still things that we can do better but we now have a very strong foundation to build upon and I'd like to thank all of the social care staff for their hard work."
In her letter to the council, Lou Bushell-Bauers, the CIW's Head of Local Authority Inspection, states that the council will now revert to normal levels of engagement with her organisation.