Poultry keepers asked to stay vigilant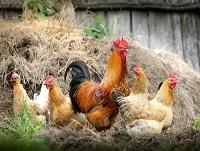 6 November 2020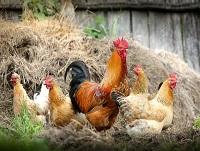 Poultry keepers in Powys are being warned about avian influenza after two cases were recently confirmed in the UK.
Despite the overall risk being low, two different strains of bird flu were confirmed at a premises in Chesire and at a small commercial premises in Kent this week.
Control measures have been put in place in both areas, but bird keepers in Powys are being urged to ensure the necessary biosecurity measures are maintained to help reduce the likelihood of local infections.
The UK Government's Department for Environment, Food & Rural Affairs have said the risk of bird flu occurring in the UK is 'medium' in wild birds, and 'low' in poultry, provided there's a good standard of biosecurity.
Cllr James Evans, Cabinet Member for Regulatory Services, said: "The news of two bird flu cases in the UK means that all bird keepers should stay alert, but no one should be alarmed as the overall risk is low.
"The council is recommending that all poultry keepers familiarise themselves with the latest guidance and ensure good biosecurity practices, especially as wild bird migration season is well underway.
"Powys County Council and Welsh Government have Animal Health Disease Contingency Plans in place for dealing with an avian influenza outbreak, should one occur in the area.
"Please keep an eye out for any signs of bird disease and if found, report it immediately."
Any findings can be reported to the Animal and Plant Health Agency (APHA) on 0300 303 8268.
Welsh Government guidance can be found here: https://www.gov.uk/guidance/avian-influenza-bird-flu