Pupils collect nearly three tonnes of batteries in recycling challenge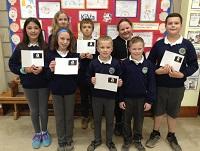 11 November 2020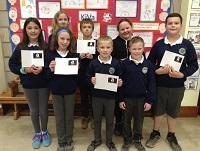 Schools across Powys have collected just under three tonnes of household batteries after taking part in a battery recycling challenge.
Powys County Council, together with ERP UK (European Recycling Platform) organised the battery recycling competition, which saw thousands of Powys school children take part before lockdown began.
The competition was open to all schools within the county and encouraged pupils to collect used batteries and bring them into school to be recycled. Between November 2019 and February 2020, the 52 participating schools collected a staggering amount of batteries between them.
With an impressive 8.94kg of batteries per pupil (322kg altogether) Irfon Valley County Primary School are the winning school, who are now the worthy recipients of the £250 worth of Amazon vouchers.
Second place went to Llanbedr Church in Wales School who will receive £150 of Amazon vouchers after collecting 6.05kgkg of batteries per pupil (284.25kg altogether). Ysgol Dolafon will receive £100 worth of Amazon vouchers for finishing third after collecting 4.84kg of batteries per pupil (227.5kg altogether).
ERP UK, who sponsored the competition, donated the Amazon vouchers, provided the battery collection boxes and arranged the recycling of the batteries.
Cllr Heulwen Hulme, Cabinet Member for Recycling and Waste thanked all the schools who took part in the challenge.
"Recycling batteries is good for the environment as this conserves resources and saves energy by reducing the need for new raw materials," said Cllr Hulme.
"Children are often real advocates for recycling, and it is heartening to see so many Powys pupils show such enthusiasm and commitment to this competition. Their willingness to collect batteries to send to recycling gives us hope that the future of our local environment is in the safe hands of the next generation.
"We would like to thank all the schools and pupils who took part in the competition which helped divert thousands of tonnes of batteries away from landfill. A special congratulations must go to Irfon Valley County Primary School for winning the competition."
John Redmayne, ERP UK Managing Director, said: "ERP UK are delighted to see that schools continue to enthusiastically participate in the battery recycling competition. We have noticed that the competition has been stiffer this year, as the weight of batteries collected by the top three schools has doubled in comparison to 2019. We are extremely proud of Powys' recycling heroes and look forward to an even more successful competition in 2021."