Are you a qualified social worker determined to make a difference?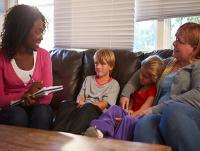 16 November 2020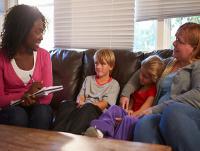 If you believe in the positive influences of social work in working alongside families striving to change things for the better, then now is an opportune time to join Powys Children's Services.
Cllr Rachel Powell, Cabinet Member for Children's Services says: "Children's Services is a fast-improving service with a clear vision in working in collaboration with families, safeguarding young people and strongly ensuring that the voice of the child is central. The service has been hugely creative and responsive, but remains focused in a shared vision for the future benefits of Children and Young people in Powys. Our future really is, very exciting.
"If you would like a new opportunity to work within a highly motivated and enthusiastic team making a difference, to the lives of children and young people across the county, then we would love to hear from you."
The recruitment call follows the announcement from Care Inspectorate Wales (CIW) that the council's social care teams no longer need 'enhanced' levels of monitoring. Following a CIW performance evaluation and inspection in September this year, the inspectorate reported: "The local authority has made significant progress since our last inspections in October 2018. The restructure of children's services to include early help, intervention and preventative services along with a Signs of Safety approach is enabling social workers and support staff to maintain a strength-based focus when engaging with young people and families.
"The local authority recognises supporting its workforce is business critical and it has a clear focus on recruitment, retention and workforce development. All staff benefit from the opportunity to develop their knowledge, skills and careers."
Children's Services offer flexible and agile working opportunities, a competitive salary, generous relocation package, payment of Social Worker registration fees, dedicated business support, regular supervision and training and development opportunities.
There are a number of Social Worker positions available in different teams across the service and interviews are being held regularly.
Join the team today - visit the recruitment page for more information: https://en.powys.gov.uk/jobs