Need help with benefits entitlement or Money advice?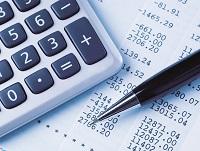 We offer advice and support either by phone or personal appointment at your local Council Office or in your community to help you with:
Welfare Benefits; help with applying for benefits, welfare grants, advice on your entitlements and ongoing support
Working in partnership with Macmillan to offer advise on entitlements.
Dealing with Debt
More help:

We work in partnership with Macmillan Cancer Support and Department of Work and Pensions, to provide specialist money and benefit support to cancer patients and their carers who are Powys residents.
If you would like to refer yourself or someone else as a Macmillan patient please click here
Find out more about the support Macmillan can offer
Debt Advice
Citizens Advice Powys offer a comprehensive debt service as well as whole range of money issues.
The advice is free, confidential and impartial.
There's no debt problem that's unsolvable
There are many other organisations that can assist with debt and money advice, the Dewis website has all organisations available in your area