Download eMagazines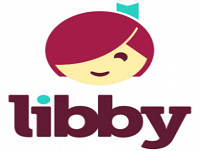 From 6th April, our eMagazines are moving to Libby, a new app and website from Overdrive. Access to eMagazines and comics through Rbdigital will end on 30th April, so sign up for Libby now! We are sorry, but eComics will no longer be available through Powys Libraries.
Members of Powys Libraries can download eMagazines for free, from Libby. Sign up via the Libby app or Overdrive website, and get free access to 100s of popular magazine titles. Magazines are free to download, with no waiting lists and no checkout limits.
You'll need your library barcode and PIN to login (the same details you use if you sign into Borrowbox or the Library catalogue). Don't know your PIN? Get help with your PIN here
Go straight to the Overdrive website
On a smartphone or tablet, install the Libby app - the easiest way to read our eMagazines
Install the Libby app from the App store on your Android, Apple or Windows 10 device.
In Libby, follow the prompts to find your library and sign in with your library card number and library PIN. Don't know your PIN? Get help with your PIN here
Browse the collection and borrow a title
Borrowed titles appear under Shelf>Loans, and download to the app automatically when you're on Wifi.