Download eMagazines and eComics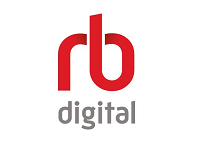 eComics and eMagazines are now available in the same RBdigital app. If you previously used ComicsPlus, your existing username and password will work on the new site.
Members of Powys Libraries can download eMagazines and eComics for free, from RBdigital. You'll need to be a member of the Library to read and download RBdigital eMagazines and eComics.
Go straight to the RBdigital website
Current and back issues of over 250 popular magazines titles eg Cosmopolitan, BBC History, Auto Express, Economist....
Comics and graphic novels, eg Spiderman, Thor, GI Joe, X-Men, Star Trek...
Childrens Magazines and Comics
Parents can create a special account for children under 10, that will only give access to age appropriate comics and magazines.
From the App, register as a new user and choose 'Wales Children's Library' instead of Powys.
To access via a web browser, go to https://waleschildren.rbdigitalglobal.com/ and create a new account.
Not used the service before?
Choose from one of the set-up guides below